Welcome to Towyn
Nearby Llandudno 15 Miles, Rhyl 2 Miles Conwy 15 Miles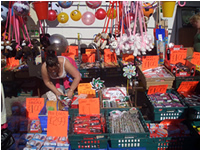 Towyn is a bustling and family friendly holiday resort located a short distance West of Rhyl on the North Wales Coast. It has its own beach, a country wildlife park area, and its central position makes it an ideal place to stay for your holiday or short break!
Great for Shopping...
Together with a great range of holiday activities and places to stay, Towyn also has some of the best shopping facilities around! - with the local Tir Prince Market one of the biggest out door hard ground Markets in the region!
Great for Fun...
There are fabulous Leisure Park and Amusement Park facilities in the area, from go-karting to big dippers - Towyn makes a great family day out! Llandudno Pier with the stunning views and bracing fresh air is just 20 minutes away www.llandudnopier.com
Gaingc View 5 Star Holiday Park Towyn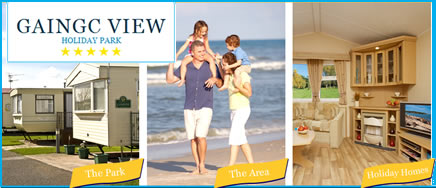 Gaingc View Holiday Park Towyn is an exclusive five star holiday park located on the North Wales coast in Conwy. The park is surrounded by beautiful landscape and has an excellent reputation with its long standing caravan owners.

The holiday park has good vehicle access and plenty of parking, including spacious gardens for each plot.

All of the holiday homes are gas connected, with some of the units having balconies. The holiday park is South West facing and the location is very convenient. Rhyl and Towyn both offer miles of well maintained sandy beaches, a great choice of shops, cafes bars and family restaurants. The popular seaside resort of Llandudno is also within driving distance, accessible from the A55.

Some of the other attractions nearby include cinemas and theatres, the Sea Life Centre and other traditional seaside activities. Gaingc View is also within 20 minutes of a fabulous choice of golf ranges. There is a great nine hole course just 5 minutes up the road from the park in St Asaph.


Some futher information about Towyn and its surrounding area can be found at the Town Council Site
http://www.tkbtc.co.uk/
Add Your Site: If you have a business in the Towyn area feel free to submit it for a free listing. We do always appeciate a link back if possible to www.towyn.net.

Web Design Llandudno