Towyn's Secret Gems
The seaside resort of Towyn draws tourists far and wide to engage with the many opportunities for entertainment and pleasure available in this attractive corner of the country. North Wales is said by many to be one of the most beautiful places in the entirety of the UK, and this place is the ideal gateway for those deciding to take invest in holiday homes Towyn, escape the hustle and bustle and enjoy this area.
Transport Options
Access via Road and Rail. One of the most appealing aspects of Towyn is the fact that it is incredibly accessible via road and rail, so there are many ways to conveniently arrive at lodges north wales. With access from the North Wales Expressway (A55) superbly convenient driving is a popular option for many visitors. However, with Abergele and Pensarn train stations to either side of the destination, this is also a very viable option.
Towyn's public carpark lies in the centre of the resort town, and is located on Sandbank Road. This is open all year round, and is the perfect place to park a car on short day trips, with various fees for different frames of time. You can check this out here: - http://www.conwy.gov.uk/en/Resident/Parking-Roads-and-Travel/Parking-and-Permits/Coach-and-Car-Parking/Pay-and-Display-Car-Parks/Towyn-Car-Park.aspx"
River Clwyd
The River Clwyd is a site of ancient interest, as it was artificially widened by Edward Longshanks in his mission to make it more suitable for boats to be able to move up and down the river. This was because it was important to efficiently ship supplies to and from the freshly constructed Rhuddlan Castle. This can be considered a Great feat of engineering, even by today's standard. It's historical sites like this which contribute to the popularity of lodges north wales.
Rhuddlan Castle
The castle itself was temporarily the residence of the king during his conquest of Wales in 1282.This castle is significant, as it was instrumental for the consolidation of control over North Wales. It's believed that his daughter Elizabeth was born here.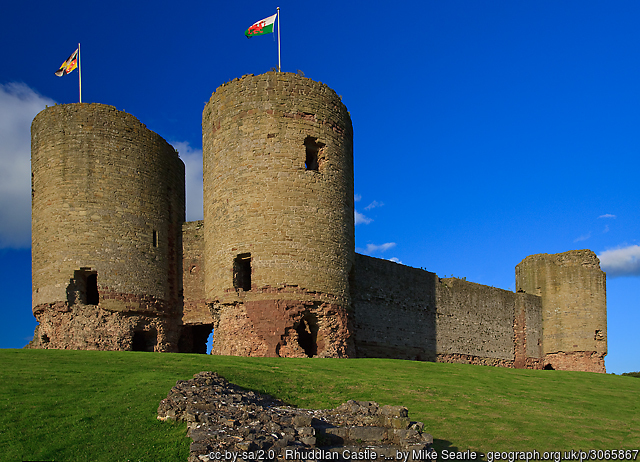 Towyn Beach
Towyn Beach itself is a close and convenient place to get to the ocean. It's a great location for a family outing, especially those with canine family members as you will be pleased to know that dogs are permitted here. This beach is locally renowned for its great views across the water. There is however plenty of choice available, as there are swathes of seaside planes nearby in which you can explore If you fancy venturing out from your holiday homes in Towyn.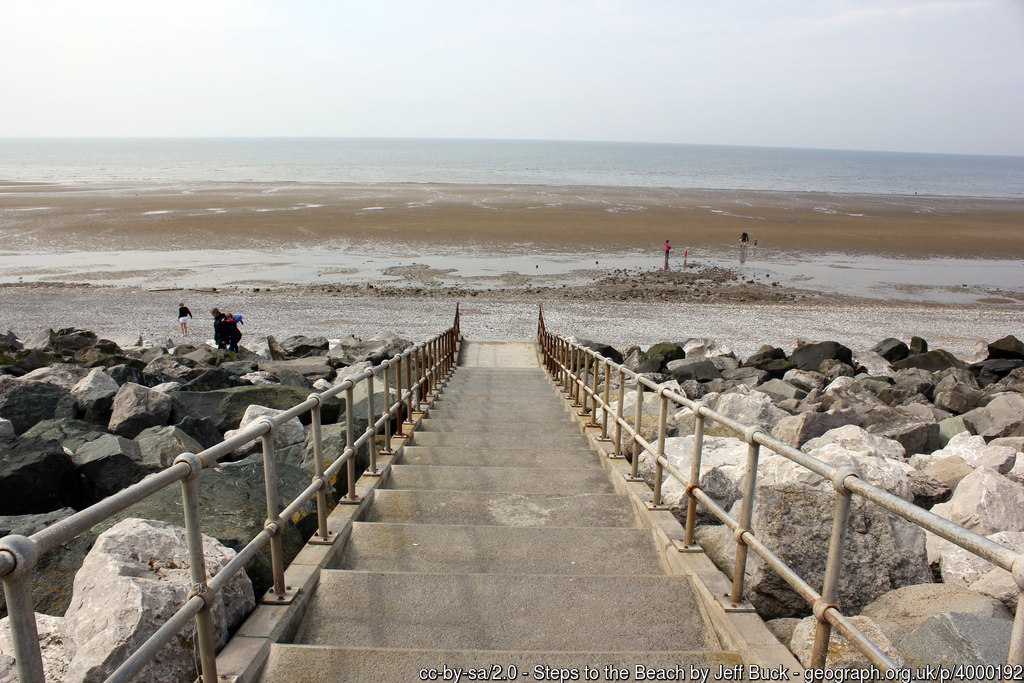 Kinmel Dunes
Kinmel Bay is home to some sand dunes which in times past would have spread to the entirety of North Wales Coastline. Now Kinmel bay and sites like it serve as a nature reserve where you can view these dunes. The dunes are home to many maritime plants such as Sea Holly, Birds Foot Trefoil and Common Rest Harrow.
This is also a good spot to try and spot some fauna, out to sea you can sometimes spot grey seals. And if you look towards the sky you can even see skylarks, kestrels, and the ringed plover.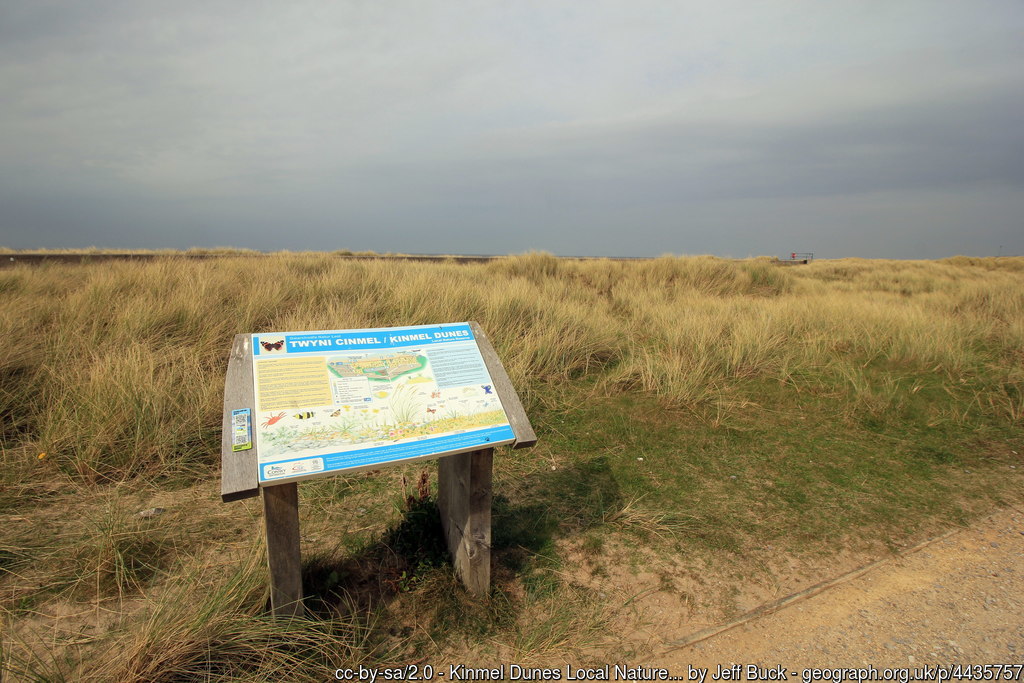 St. Mary's Church
This beautiful church was founded by Robert Bamford Hesketh of Gwyrch Castle. This church is a Grade 2 Building which enjoys significant interest for its captivating architecture which takes its designs from a famous architect. The church's bell tower rises high above their choir and is lit by louvre windows this shadows the Roof which is padded with distinctive tiling which is arranged in a diaper pattern. Fans of architecture, distinctive churches and of course Christians should come for a visit. You can find their website here.http://www.stmaryschurchtowyn.co.uk/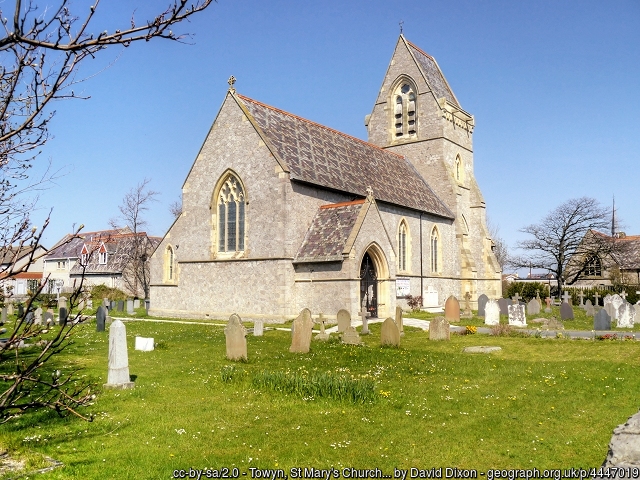 Tir Prince
The locally famous raceway of 'Tir Prince' is a venue for Harness racing. In this variety of horse racing, the jockey does not ride atop the horse's back, but rather behind the horse in a small cart/chariot. This is nevertheless still absolutely exhilarating, as it's all built for speed!
It has also hosted some stellar events, including monster truck rallies, horse racing fairs and other events/functions. You can even let your hair down, have a few drinks at the onsite bar, a meal at the restaurant, and place a few bets on the horses. This was always designed for the whole family, so fear not, within the complex there is also a brilliant amusement park as well as three huge family orientated arcades, each with a wide variety of machines for you get your game on!